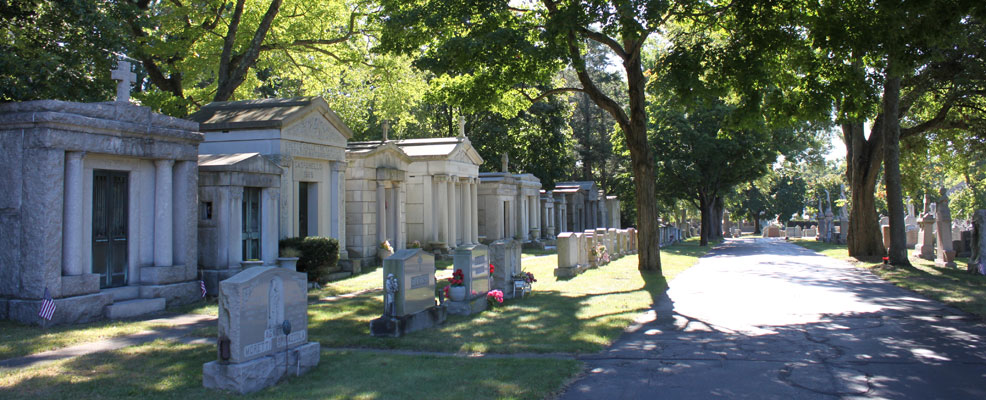 Cemetery and Crematory Services
in the Greater Boston Area
The passing of a loved one is a challenging and emotional time for those left behind – a time to mourn the loss of a cherished family member or friend, a time to celebrate a life well-lived, to commemorate a legacy – a time to remember how those no longer with us touched our lives and take comfort in their memory.
For over 100 years St. Michael Cemetery has served the Boston area as place of solace and reflection for the families of our dearly departed. Our beautiful and historic grounds provide the grieving with a sanctuary of peace and remembrance. It is an honor for us help usher them through the solemn process of bringing their loved ones to their final rest in the most compassionate and dignified way. 
Regardless of one's background or faith, we proudly offer a range of services and options to accommodate the needs and wishes of all, from traditional burial with memorials or mausoleums, pre-planning services and professional cremation in our new state-of-the-art crematory.
We hope you will choose St. Michael Cemetery to stand along side you in this journey. The value we offer is exceeded only by the compassion and respect with which we treat our families and the remains of those interned here. We welcome you to browse our website for more information, and please contact us to find out more about how we can serve you in the way we know best.
The Respectful Way.