Mausoleums
St Michael Cemetery is proud to offer families
three beautiful community mausoleums.
Greater Boston's Newest Community Mausoleum
St. Michael Cemetery's new Community Mausoleum is located in the beautiful Historic Section of the cemetery.
The exquisitely designed interior features imported Italian marble and the finest of finishes.
Resurrection Community Mausoleum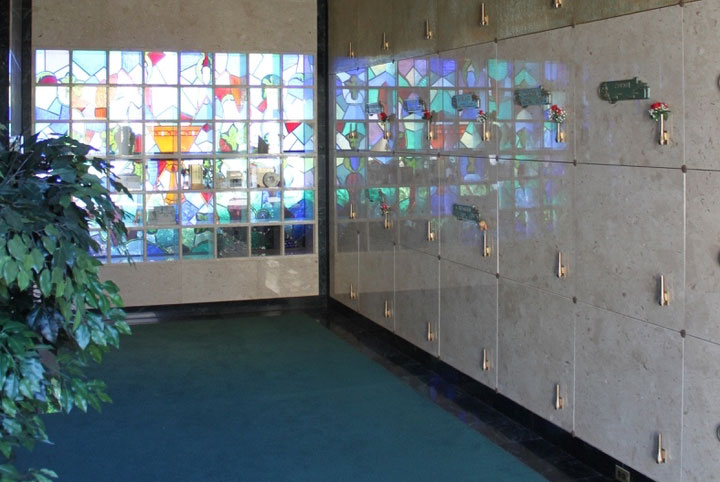 Community Mausoleum Details
Each interment includes a custom bronze name plaque. For more information about our mausoleums, burial and cremation services please contact our General Manager Michael Sheehan at 617-524-1036.
Christ in the Garden Community Mausoleum
The Christ in the Garden Community Mausoleum that is located in our third cemetery highlights the European tradition of Community Mausoleums and Memorialization, and was the first built in the Boston area.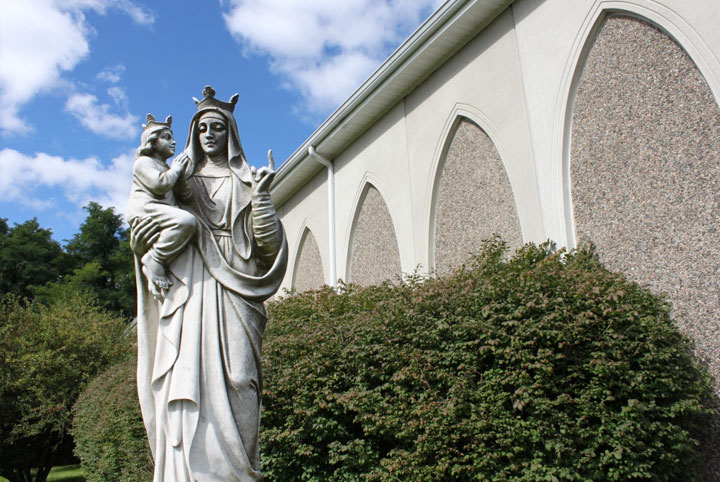 The beautiful indoor community Mausoleum is built with four distinct types of European marble and featuring an 18-foot-high stained glass window portraying Jesus praying in the Garden.